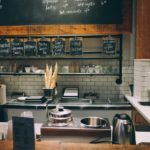 Do you want to become a chef and someday manage your own STL restaurants or chains of restaurants? The starting step for realizing this is to join the best culinary school possible that provides hands – on training. While the task maybe fun and fulfilling, it involves a lot of difficulty and investment of creativity which asks for proper training at the learning level. This is where the role of culinary schools play an important part.  If the proper education is acquired through the culinary schools, they learn everything that is required to carry forward and enhance the skill of cooking. Here are the things you MUST consider before opting for any culinary school in St. Louis:
If the culinary school has made a mark in the industry by providing quality education and training, then it must have earned recognitions and accreditations. The most valuable accreditation is one of ACFFAC ( American Culinary Federal Foundation Accrediting Commission). Give preference to schools which have this certification.
There is a lot of diversity under culinary arts depending on what type of business you want to step in. Whether it is a wedding banquet or a St. Louis restaurant manager or even a hotel chef, all the content in these courses will not exactly be the same. Make sure you go through the content and see if it aligns with your future desire.
It is important to know the average price in the market for each course before choosing one. Also, make sure that the school is within the budget you have planned and knowing the costs beforehand, lets you set out financial plans during your education.
It is obvious that no field of education requires just the classroom learning. The St. Louisculinary school must have adequate essential facilities which can enhance learning and the quality of life in the institution.
Most of the art is learnt from the teachers alone and a student is usually as good as the teacher at the start. So it is essential that the teachers know what should do to impart the highest quality education and must enhance the learning of the student by providing learning from their experiences. Also, the professors must be friendly.
One more important factor to consider is the graduates who have passed out from the school. Do a small research to see where all they have been placed and to what extent has the course from that particular institute benefit them.
All in all, do your homework before enrolling to an institution so that you can have the most productive years possible ahead. All the best!
This information is reprinted courtesy of STL Schools.