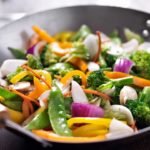 To narrow down as cuisine as Asian can be seen as lazy but we still did it for internet content purposes. Asian food can generally be classified into several categories on the basis of the regional styles of cooking and the people and culture of those regions. Some of the main categories of Asian food are East Asian, Southeast Asian, South Asian, Central Asian and Middle Eastern. In common usage however, Asian food (also referred to as Asian cuisine) primarily includes South and Southeast Asian cuisine. The main countries that constitute this region are India, China, Japan, Korea, Vietnam, Thailand etc. Therefore, let us have a look at these Asian restaurants in St. Louis.
Asian Restaurants St Louis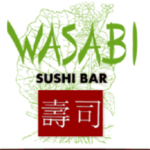 Welcome to Wasabi Sushi Bar! We invite you to experience Japanese cuisine in a unique, traditional atmosphere at Wasabi, we bring to you the authentic tastes of Japan using quality ingredients, artistic presentation and a professional attention to detail.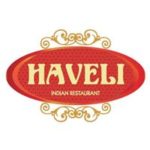 Haveli Indian Restaurant  Indian cuisine is probably one of the most interesting cuisines in the world. Bursting with colour, flavour and texture, it is no wonder why many have been enthralled by this delightful cuisine at this wonder St Louis Indian restaurants.
Asian Food
STL Asian Restaurants
 Phone
 Attributes
 Location
 Bahn Mi So 1
 314-353-0545
 Vietnamese
 South Grand
 Bamboo Bistro Bao
 314-241-8884314-899-9089
 ChineseAsian – Chinese
 DowntownClayton
 Basil Spice
 314-776-1530
 Thai
 South Grand
 Blue Ocean 
 314-726-6477

314-310-3343

 Sushi

Fusion

 University City

Tower Grove

 Drunken Fish
 314-275-8300
 Japanese
 Westport
 Everest
 314-531-4800
 Asia Fusion
 The Grove
 Kampai
 314-367-2020
 Japanese
 CWE
 Haveli
 314-423-7300
 Indian Food
 Overland
 Hiro
 314-241-4476
 Asia Fusion
 Downtown
 House of Wong
 314-726-6291
 Chinese
 Clayton
 Kabuki
 636-527-7999
 Japanese- Thai
 Ballwin
 King and I
 314-771-1777
 Thai
 South Grand
 Kounter Kulture
 314-781-4344
 Asian Fusion
 St. Louis Hills
 Mayuri
 314-576-7272
 Indian
 Central conty
 Mr. Curry's
 314-241-2877
 Indian
 Downtown
 Nami Ramen
 314-833-6264
 Japanese
 Clayton
 Pearl Cafe
 314-831-3701
 Thai
 North County
 Seoul Taco
 314-863-1148
 Korean
 U City
 Stir Crazy
 314-569-9300
 Asian
 Creve Coeur
 Tani Sushi Bistro
 314-296-8069
 Sushi
 Clayton
 Wasabi
 Multiple Locations

314-842-0307

 Japanese – Sushi

Japanese Thai

 Multiple

Crestwood
Chinese food is generally considered to be East Asian, even though China stretches from across mid-Asia to the Far East. Rice is the most important staple through most of China. In some regions however, noodles are preferred to rice. Most foods are prepared by mincing or cooking, and are cooked in a wok, using very little oil. Traditionally, there are eight main regional cuisines in China: Anhui, Cantonese, Fujian, Hunan, Jiangsu, Shandong, Sichuan and Zhejiang. The three distinct regional cuisines however, are Shanghainese – characterized by hot and spicy chilly pepper flavoring, Cantonese – associated with flavorful meat and vegetable combinations, and Mandarin – associated with steamed noodle and bread dumplings.
Since Japan is an island nation, much of its food includes fish and fish-based ingredients. Rice and sliced, salted vegetables are staples in Japanese St. Louis restaurants. Soy products such as soya sauce, soya paste and tofu are also used in many Japanese preparations. Japanese cuisine also includes sushi, meats in teriyaki sauce, lightly battered and fried meat and fish, as well as shellfish called tempura. Japanese food is healthy, tasty and simple to cook. It is low-fat, low-cholesterol, and well-known for reducing heart-related diseases.
Asian Food St. Louis
While different parts of India are known for their different cultural backgrounds, they are also known for their different flavors and cuisines.  Vegetarian food includes khakra and dhokla from Gujarat, daal-baati-choorma from Rajasthan, the Kashmiri dum-aloo, as well as dosas and kesari bhaat from South India. Non-vegetarian delicacies, especially the tandoori kind, were especially devised for the Nawabs of India. The saffron-flavoured reshmi kebab, and the lime juice and garlic marinated fish tikka serve as delectable appetizers in combination with the yogurt-marinated chicken sheek kebab. Because of this, tandoori food is the perfect evidence of the richness of India's cultural diversity and royalty.
Most Thai foods in St Louis are incredibly delicious but watch out; most of them also have a spicy kick. Therefore, if you feel so inclined to make Thai food yourself, you should probably try them in a local STL restaurant first. And if you're planning on going to Thailand, enjoy, and remember that most dishes are actually quite delicious!
Asian Restaurants
Asian recipes were casually shared among the womenfolk in Asia, who generally got together after a long day's work, to discuss the day's events. Many of these recipes were guarded as important family secrets and carefully passed down from one generation to another. Thai food, a popular cuisine served at St. Louis restaurants,  is a blend of Chinese, Malay, Indian, Myanmar, Khmer, Laotian and to a lesser extent, Portuguese cuisines. It is a harmonious blend of indigenous spices. Malaysian cuisine consists of fish, seafood, vegetables and poultry, though beef is conspicuously absent. It is usually spicier than Chinese food or Korean food. Indonesian cuisine is also known for its unique blend of sweet and sour spiciness. Asian cooking has enormous potential in modern times, as Asian food chains are springing up all over the world very rapidly, and are also enjoying immense popularity.
Asian Food Recipes is an online Asian recipes and cooking website offering plenty of free Asian recipes and cooking tips.