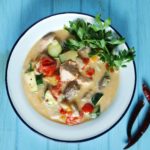 The typical Caribbean cuisine is an excellent merger of various unique cultures that have systematically combined to establish an exclusive style of delicacies that is accepted and enjoyed all over the world. The vast majority Caribbean dishes were substantially influenced by the arrival of several dissimilar individuals visiting the isles, from Britain, folks from Spain, Africans, Far East as well as Indians. A significant number of these people carried herbs, spices and also flavorings with them to replicate their unique styles of food preparation, however, when combined with the local Caribbean meals it, therefore, shaped several astonishingly distinctive dishes. Below are some popular dishes that are served in Caribbean restaurants in St. Louis.
Caribbean Food St. Louis
Boogaloo 314-645-4803 Caribbean Food in Maplewood
Caribbean Delight 314-799-1663 Caribbean Restaurant in South St. Louis
De Palm Tree 314-432-5171 Jamaican Food in Univeristy City
Irie Eats 314-395-8821 Caribbean Restaurant in The Loop
Mi Hungry 314-427-3368 Carribean Food in North County
Conch: Checking out a Caribbean restaurant in STL will expose you to some tasty dishes that would leave you marveled, in attempting to take foods that will probably fall outside your comfort zone. One of the common foods to eat is the conch. The majority of us have perhaps never sampled this kind of shellfish before. In case you have yet to try this delightful dish, this is the time. Other restaurants could even offer sharks on their menu. However, if the feeling of trying new thing kicks you can switch to other seafood you are accustomed to taking if it happens that you can't move outside the box.
Jerk: This particular cuisine cannot be exempted from any restaurant that offers Caribbean dishes; every restaurant has their unique way of seasoning. This seasoning is usually found in beef dishes, yet most common with chicken. The hot and spicy taste is opposed to any mixture of seasonings found elsewhere across the world. If you desire meals a little on the spicy side, jerk seasoning is simply for you. It is sure to make your taste buds dance. A few other spices that are noticeable in it are ginger, nutmeg, and cinnamon.
Caribbean Restaurant St. Louis
Rice: This is yet another type of food that is served as a complementary to most main dishes. Several restaurants place their spin on this plain, yet tasty food. Whenever you visit a St. Louis Caribbean restaurant, ensure you complement the rice that is served with sauces and fried banana(commonly known as plantain). You will be shocked to discover that it is unlike any rice which you have tasted probably at home or other conventional restaurants. We all plan on trying something new but try things that will make you wish to come for more.
Callaloo: When condiments for gumbo started emerging in the West Indies, the soup was changed into callaloo. Callaloo is a different dish that is popularly served in any Caribbean restaurant; it is an enjoyable West Indian soup which is seasoned with chili peppers as well as herbal plants and thickened with okra. Do not forget to attempt some locally-made soup. Though, different restaurants have a unique way of preparing this.
Roti Chicken: Despite the fact that there is variety number of curried dishes covered in thin bread but the roti chicken stands out, a single meal that certainly shouldn't be skipped is roti chicken, offered at numerous roti eateries and Caribbean restaurant, consuming roti happens to be a favorite and social experience. It is seen by most people as a meal for couples. However, it is a ubiquitous dish in any Caribbean restaurant which could leave one's hand potentially messy though it is best taken with any refreshing drink.
Check out these other types of food and restaurants in St. Louis.
Mediterranean Cuisine Latin American