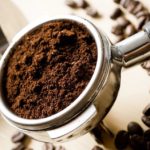 St. Louis is fortunate to be home to a number of wonderful coffee houses and tea rooms. Today, when you hear the words tea House and Coffee shops, these words sound from a long time ago something of the 18th century or so. Coffee shops bring to thoughts of a nice comfortable and cozy pace where they serve express and gourmet drinks while you lay on a comfy lounge chair. Many serve espresso drinks such as Caffe Latte, espresso shots, iced coffee and French Press coffee.
Coffee Shops – Tea Rooms
St. Louis Coffee Houses & Tea Rooms
Phone
Location
Blueprint Coffee

Cafe Nova

314-266-6608

314-351-7443

University City – The Loop

South St. Louis

City Coffee
314-862-2489
Clayton
Coffee Cartel
314-454-0000
Central West End
Comet Coffee
314-932-7770
Dogtown
Crave Coffee
314-771-3299
The Grove
Flyover Coffee
314-827-5503
Central West End
Foundation Grounds
314-833-6460
Maplewood
Hartford Coffee Company
314-771-5282
Tower Grove
Kaldi's Coffee
341-729-9995
Clayton
La Cosecha

Living Room Coffee & Kitchen

314.440-0347

314-306-7626

Coffee

Maplewood

London Tea Room
314-241-6556
Tower Grove
Mary Ann's Tea Room
314-361-5303
Central West End
Mokabee's
314-865-2009
South Grand
The Mudhouse

Northwest Coffee

314-776-6599

314-371-4600

Cherokee

Clayton

Park Avenue Coffee

Picasso's

314-621-4020

636-925-2911

Lafayette Square

St. Charles

Rise Coffee
314-769-9535
The Grove
Silo Coffee & Goods

Sisters Tea House

Stringbean Coffee

N/A

636-305-1319

314-472-3267

Downtown

Fenton

Brentwood

Sump Coffee
917-412-5670
Cherokee
It is common for coffee shops to serve light meals such as pastries, fruits, salads and sandwiches. Like bars, coffee shops also have a history of having an environment where people can socialize with friends, acquaintances, or meet new people. When people say, "Meet me for Coffee," they are saying let's meet so we can talk. Even though there has been some change when you think of the meaning and purpose behind it remains the same. Further more, St. Louis coffee shops are places where people can come and socialize, meet new people, reunite with old friends, read, study, or just sit or lay down next to the window looking out on a lounge chair.
Coffee and Tea
Nowadays, the most popular coffee shop is Starbucks Coffee. If you have yet to visit a Starbucks you will see the lounge, chair, the environment and the varieties of coffee and espresso drinks they offer along with biscotti, scones, muffins, croissants, and other sweet pastries. The top coffee houses in the world can be found in places such as Budapest, Venice, Vienna, Prague, Paris, Porto, Rio De Janeiro, Naples, Buenos Aires, and Rome.
Tea Rooms are very like coffee shops in many ways. Just like coffee shops, tea rooms also serve their drinks with a light meal. Basically, the difference between them is the cultures such as American and British tea rooms serves afternoon tea with a variation of small cakes. In places like Nepal and China the residents gather at local tea rooms to socialize, talk, chat enjoy their tea and setting.
Many young people will meet in tea rooms for dates. In places, such as the UK, a Tea Roomies a small room or restaurant where they serve cream tea along with a scone with jam or a small cake. In Scotland, they offer a larger variety of sweets to go with your tea such as pancakes, crumpets, scones, cakes, and pastries. Lastly, the top tea rooms in the world can be found in places such as China, London, South Africa, Ireland, and Singapore.