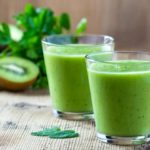 If you're considering getting your groceries from a health food store then you should consider why. Health food stores often have limited grocery options and are more expensive than other stores, but they do have a lot of pros that make them worthwhile for shopping. Whether you're trying to look out for your health, shopping for someone else, or even thinking of your kids, here are some of the best reasons to shop at health food stores.
Fewer Chemicals: One of the main reasons to make the switch to health food stores is because many of them sell foods with less chemical additives. If you shop at a regular store you can see that many of them sell a great deal of food with unhealthy additives to improve the flavor. If you'd rather go natural and have your food as nature intended, then a health food store is a much easier place to get what you're looking for.
Fewer Preservatives: Another great pro to shopping at a health food store is that you can find food with fewer preservatives. While you will have to finish most of them sooner, you can expect them to be a lot better for your body. You can also find healthier foods with fewer preservatives. For example, peanut butter without all of the oil, it doesn't last as long, and it's not quite as good, but it's a lot better for you, and it is available at most health food stores.
| | | |
| --- | --- | --- |
| St. Louis Health Food | Phone Number |  Location |
|  Cheryl's Herbs |  314-645-2165 |  Maplewood |
|  Fit Flavors |  314-736-6700 |  West County |
|  Golden Grocery |  314-367-0405 |  Central West End |
|  Herbs and More |  636-207-6673 |  West County |
|  La Buena Salud |  314-283-9016 |  St. Louis City |
|  New Dawn Natural Foods |  314-772-9190 |  South Grand |
|  Nutrition Stop |  636-928-7550 |  St. Charles |
|  Organics |  314-570-9289 |  St. Louis City |
Nutritious Foods: If you want something that's been packed with sodium and MSG and artificial flavoring and color then go shop at your local grocery store. If you want something that has all of the nutrition nature intended, then consider shopping at your local health food store. Most health foods are processed less, allowing them to retain more of the essential vitamins and minerals that your body needs to stay healthy, without supplements.
For more info about St Louis Health and Wellness, Visit STLHealth.com
You're On a Special Diet: If you need special foods then you can find your alternatives at most health food stores. For example, your average health food store sells gluten free, wheat substitutes, almond butter, soy   milk, and a whole range of other foods that have things you may be allergic to substituted for something else. While these may be next to impossible to find at a regular grocery store, you can find them at almost any health store.
St. Louis Farmer's Markets                        CSA in St. Louis
More Healthy: At the end of the day the main reason you should shop at a health food store is because the food is healthier. While not everything at the health food store is healthy (you should avoid canned and prepackaged soups, protein and omega 3 supplements, and most prepackaged meals anywhere you go) you can expect to see a lot more food that is actually healthy. While you might not think about it, health food stores sell the same foods that were available in supermarkets as little as 50 years ago, and that are still available in most other countries. Skip the GMOs, additives, preservatives, and artificial sweeteners and colors, and go for something that's actually good for you.