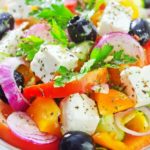 St Louis has a number of local restaurants offering Mediterranean dishes. What exactly is Mediterranean cuisine? Mediterranean cuisine consists of food that is derived from the 21 countries surrounding the Mediterranean Sea. Some of these countries include Italy, Lebanon, France, Turkey, Greece and Spain. An abundance of fresh fruits and vegetables can be found within the Mediterranean menu. It is common to come across plentiful portions of poultry, seafood, pasta, rice, beans and grains as well. Eggplant, cucumbers, artichokes, okra, squash, mushrooms, tomatoes, onions and legumes are often served either fresh, pureed, baked, grilled, sautéed or roasted. Yogurt and cheese are also signature components of Mediterranean cuisine.
Mediterranean Restaurants in St Louis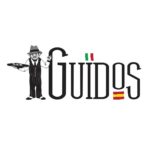 Guido's Pizzeria and Tapas "A Taste of Spain in the Middle of Italy" Guido's Pizzeria and Tapas has a private room for your next corporate or family event.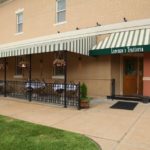 Lorenzo's Trattoria Lorenzo's features Northern Italian cuisine with a touch of contemporary flavor. The menu at Lorenzo's presents a wide variety of pastas and entrees.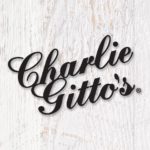 Charlie Gitto's opened their welcoming doors to the public in 1974 and has since has earned it's reputation as a St. Louis Landmark. Family owned and operated, Gitto's features Classic Italian Cuisine as well as traditional American dishes.



Mediterranean restaurants in St. Louis also utilize plenty of herbs. Spanish paella and Italian risotto with seafood are considered by many to be part and parcel of classic Mediterranean cuisine. Mediterranean food is primarily grilled or broiled. One of the reasons many scientists consider it extremely healthy and beneficial is because in contrast to other cuisines, Mediterranean food uses olive oil in the preparation of its dishes.
Mediterranean Cuisine St. Louis
Given the close proximity of the 21 countries to the Mediterranean Sea, seafood is typically a part of the menu. Mediterranean food has gained a stellar reputation as one of the healthiest diets in the world. Some famous and healthy Mediterranean dishes include whole grain pasta with vegetables, sautéed spinach with lemon, fragrant couscous, creamy hummus with warm pita, and Greek salad. Mediterranean food has gained popularity in recent years not only for health reasons, but also because it is delicious. For Mediterranean appetizers, sides and salads, some popular dishes include butternut squash pilaf, whole wheat couscous pilaf, lima bean spread with cumin and herbs, warm arugula bread salad, minted orzo pilaf, sautéed spinach with pine nuts and golden raisins, parsley tabbouleh, roasted eggplant and egg dip, red wine risotto, and roasted root vegetables with chermoula.
Main dishes for Mediterranean food include chicken and farfalle with creamy walnut sauce, Turkish style pizza, chopped Green salad with chicken, spiced turkey with avocado grapefruit relish, fish couscous with onion t'faya, stuffed chicken thighs braised in tomato sauce, grilled pizza with eggplant, tomatoes and feta, shrimp saganaki, grilled tofu with Mediterranean chopped salad, seafood couscous paella, Greek fava with grilled squid, salmon panzanella, herbed lamb chops with Greek couscous salad, roasted cod with warm tomato olive caper tapenade, hunter's chicken stew, old-fashioned spaghetti and meatballs, kumquat tagine, mustard-crusted salmon, lentil and bulgur pilaf with green and yellow squash, Moroccan vegetable soup, Mediterranean baked penne, Middle Eastern chickpea and rice stew, Mediterranean lamb salad, and Mediterranean fish fillet.
Dessert runs the gamut from apricot bulgur pudding cake with custard sauce to pomegranate poached pears to cherry clafoutis, Italian hazelnut cookies, tiramisu, and Greek yogurt cheesecake with ouzo poached figs.