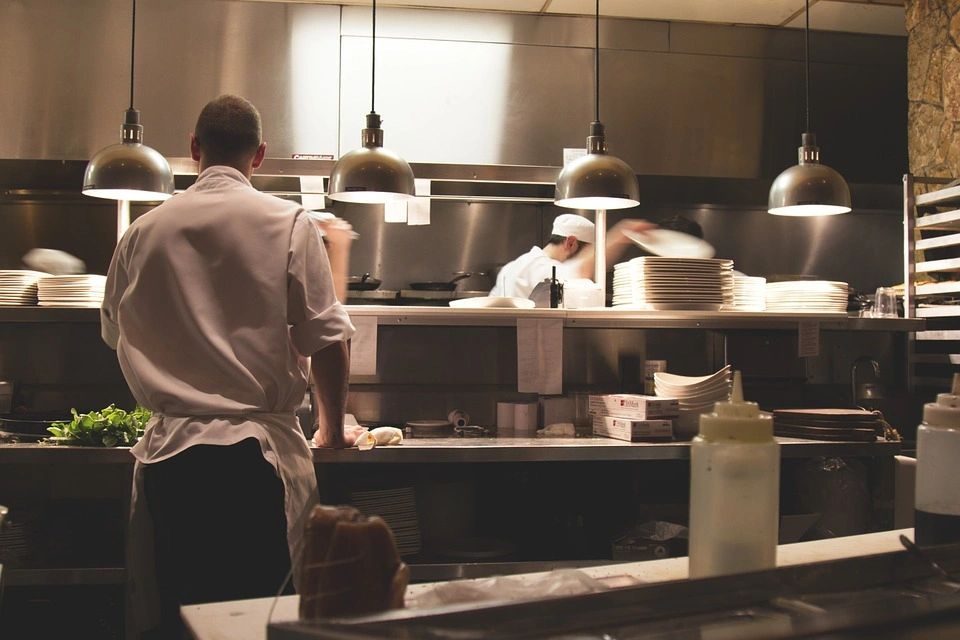 There are a number of different neighborhoods and communities in the St Louis area and each offers a wonderful variety of restaurants and local dining options. Looking for info about new restaurants? Search our featured St. Louis restaurants by neighborhood or geographic section to find the perfect choice for your next STL dining experience. Dining out with friends is a great way to socialize and have fun, and has been a way to greet friends, discuss things, or get to know people for centuries. In countries like Italy, friends coming over are greeted with large meals, or taken out, and in most of the world, it is almost impolite to not offer friends food. While cultures vary, food is an important social activity in most of the world. Explore our resource of St. Louis restaurant locations.
STL Restaurants By Neighborhood
Whether you are a local STL foodie, or if you're just the type who likes to explore or try new things, then dining out is a great way to go. Not only do you get someone to prepare foods for you, you can often choose foods that you haven't even heard of before. While not all restaurants in St. Louis carry an exotic menu, many do. If you live in a smaller town, then you may have to drive closer to STL city to try truly authentic exotic cuisine but you can still enjoy a variety of dishes, or try everything on the menu at one of your local restaurants. One of the great benefits of living in such a melting pot city like St. Louis is that there is a variety of restaurants, you can try much of the world's cuisine, without ever leaving home.
Have a Fun Social Activity – Food is extremely social, especially if you go somewhere that allows you to have a few beers or glasses of wine with your food. You can have a few drinks, enjoy your meal, discuss the food, the drinks, or whatever else you like, and not have to worry about getting drunk, being in a club that's too loud to talk, or having to keep ordering drinks, like you would in a bar. Restaurants are a great place to sit down and have a conversation, which is great for socializing.
STL Food – Restaurant Locations
Get Closer With Friends – Eating out is a great way to socialize with friends and it allows you to do something fun together. Because restaurants cater to a variety of budgets, you can choose something within everyone's budget and split the check, or allow each person to choose one week of a restaurant and then they cover the bill for that week. Restaurants are a unique way to socialize.
Enjoy Food – While you may be able to cook a restaurant style multiple course meal on your own, you won't be able to do so and hang out and enjoy it with your friends. If you do, then you'll constantly be going to the kitchen. If you can't cook that well, then dining out has an even better advantage, in that the food will taste great without you having to go through great lengths to either prepare or order it in.
Save Time – If you have a busy schedule then the last thing you want to do is go home, eat, shower, and get ready to go out. Instead, you can either go straight out, or go home for a quick shower and then go straight to dinner, rather than spending time cleaning up and cooking at home. Dining out is a great way to relax, because you literally do not have to worry about anything other than what it is you want to order.
For dozens of countries, food is the best way to socialize, and for good reason, it allows you to easily enjoy yourself while still giving you room to talk. You can try new things, or an old favorite, enjoy a drink of your choice, and spend time with whatever friends that you like.
Share Hosting – Whether you're accustomed to spending time with friends or not, you can choose to share hosting, especially if you're just going out with one or two friends. Rather than one person picking the location every time, everyone always going over to the same persons house, or arguing about which restaurant you want to go to, you can easily make going out a lot of fun by letting one person choose the destination each week, and bringing everyone there. If you live close together, you can carpool as well, so that some can enjoy wine with the meal.Spend Less Time Cooking – For most of us, spending time with friends is the important part, and if you have to cook dinner, then you just don't get to do that. Instead, you get to spend time at a table with your friends, while someone else does the cooking.