Spanish food is one of the most beloved in the world and for good reason. There is a wealth of seafood involved in the preparation of Spanish cuisine and this is a result of the proximity of the country to the waters surrounding it. There are literally thousands upon thousands of Spanish recipes featuring many diverse and unique flavours and ingredients. Needless to say, Spanish cuisine is absolutely delicious. See for yourself by booking a reservation at a St Louis restaurant!
Spanish Food St. Louis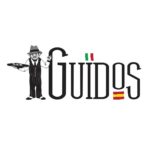 Guido's Pizzeria & Tapas "A Taste of Spain in the Middle of Italy"  Guido's Pizzeria and Tapas has a private room for your next corporate or family event.
Sometimes, Spanish restaurants in St. Louis differ in the menu that they offer their guests depending on what region or town in Spain their food is based upon. For instance, in Madrid, the cocido madrilèno is a popular dish. Cocido madrilèno is Madrid's version of chickpea stew. The signature dish of Asturias is fabada asturiana which is a stew that contains saffron, large white beans, chorizo, morcilla, and pork shoulder. Faba beans with clams, rice pudding, frixuelos, and Asturian stew are also staples in the region
Spanish Restaurants in St. Louis
Barcelona              314-863-9909             Clayton
Sanctuaria            314-535-9700              The Grove
One 19 North        314-821-4119              South County
Some of the most common dishes served at St. Louis Spanish restaurants include potato omelette, paella, migas, embutidos, jamon Serrano, chorizo, morcilla and a variety of cheeses. Arguably, the most famous Spanish dish in the world would have to be paella Valenciana. Spanish dishes are also often based on beans. These range from chickpeas to green beans to lentils. Some popular desserts include flan, madeleines, custard, churros, rice pudding, and torrijas. Other common dishes served in Spanish restaurants in St Louis include arroz con leche, gofio, calamares a la romana, olla podrida, sopa de marisco, tortas de aceite, cocido montanes, polvoron, chuletillas, turron, gazpacho, salmorejo, percebe, merluza, fabada asturiana, fideua, butifarra, lechazo asado, shellfish, marmite, pa amb tomaca, peladillas, pescaito frito, and tortilla de patatas.
Catalan cream or Catalan's version of crème brulee is served in some Spanish restaurants in STL. Other specialties from Catalan include pa amb tomaquet and botifarra. Cocido extremeno is Extremadura's specialty. It is a rich stew made with vegetables, bacon, meat, ham and fowl. Andalusia's contribution to Spanish cuisine includes fried fish, gazpacho, Jabugo ham, and salmorejo.
Spanish Cuisine St. Louis
Some of the most popular desserts served at local Spanish restaurants include Spanish almond candy, traditional Spanish crumble cakes, almond cookies, custard with caramel sauce, Spanish fritters, bunuelos de viento, Spanish hazelnut custard, Spanish lemon cream, roscon de reyes, sweet potato turnovers, coffee-cocoa ice dessert, Catalan almond sweets, sorbet de vino rioja, Mallorcan spiral pastries, Spanish caramelized almonds, lemon-orange granitas, cream-filled Spanish tarts, Mallorcan spiral pastry, and more.

European Food and Restaurants
Latin American Food and Restaurants
Spanish food recipes and cuisine resources

La Tienda is a directory resource about Spanish food, cuisine, and recipes.
Spanish-Food.org showcases the most popular Spanish dishes and recipes.