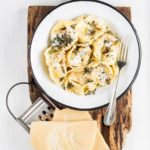 For some diners, they know what they like and they know what they want.  For others, exploring the different flavors and characteristics featured in different cuisines featured at restaurants in St. Louis is almost as much fun as actually being able to sit down and enjoy the meal. Have you an urge for a particular cuisine or a desire to dine in a specific type of setting?  Who has the best food? Whether you are wanting to grab a bite to or planning a nice romantic meal, with STL Food, you are easily able to search.
STL Food and Restaurants by Cuisine
African: Explore restaurants offering African Food in St. Louis.
Albanian: Explore the cuisine and dishes at local restaurants offering Albanian Food in St. Louis.
American: Search for local STL restaurants offering American Cuisine in St. Louis.
Asian: Discover local cuisine from restaurants featuring Asian Food in St. Louis.
Bakeries & Sweets: Check out local business offering sweet treats at local bakeries in St. Louis.
Banquets & Catering: For your private party or next big event, find companies offering STL Catering.
Bars – Wine – Breweries: Whatever you need to sip on, check out our selection of local STL Bars
Barbecue: Locals are passionate and opinionated about their favourite local BBQ in St. Louis.
Bosnian: Two best places in the world to enjoy this terrific cuisine are Bosnia or a Bosnian restaurant in St. Louis
Brazilian: This cuisine is growing in popularity and packed with flavor. Check out Brazilian food in St. Louis
Breakfast & Brunch: Many say it's the most important meal of the day. Breakfast Brunch Places in St. Louis
Breweries: We are fortunate to have a number of award winning breweries in St. Louis.
Buffets: This is a terrific way ensure there is something for everyone or to sample different recipes. Buffets in St. Louis
Burgers: Nothing beats a good burger. We have many great places to choose from. Burgers in St. Louis
Cajun & Creole: Southern cuisine with French influence. Yum!  Cajun – Creole in St. Louis
Carribean: In the mood for this fusion of deliciousness? Check out Caribbean Food in St. Louis.
Chicken Wings: We had to give Chicken Wings their very own section of STLFood.com because we understand.  Chicken Wings St. Louis
Chinese: You have to believe that Americans consume the most Chinese Food outside of China.
Coffee & Tea: Check out these local establishments making and serving coffee and tea in St. Louis.
Cuban:  Cuban food is some of the best cuisine that comes out of the Carribean. Search Cuban restaurants in St. Louis.
Delicatessen: Maybe you just want to grab a sandwich or sample some delicious local meats, here are delis in St. Louis.
Dinner Theater: A terrific way to dine and enjoy the company of family, friends, or a private group is at a dinner theater in St. Louis.                 
English Irish Scottish: Some believe that if it isn't Scottish, it's crap, but we think you'll also enjoy  English – Irish restaurants in St. Louis.
European: There are multiple types of cuisine in this contact but we figured it all out on just one page @ European Cuisine St. Louis
Farmer Market – Grocery: Check out this section of STL Food if you are looking for St. Louis grocery stores and farmers markets.
Food Trucks: Some folks go nuts for their food trucks. Here is our growing list of food trucks in St. Louis.
French: Honor our city's rich French heritage than by dining out at a French Restaurant in St. Louis.
German: Sometimes a hearty German dish is just what the doctor ordered. Check out   German Food in St. Louis.
Greek: You might be in the mood for a gyro or something with a little more ooompah at a Greek Restaurant in St. Louis.
Hot Dogs: We considered including this in the American section but decided it better to make a dedicated section for Hot Dogs in St. Louis.
Indian: So many different flavors to choose from. Why not visit a buffet for lunch or dine out at an Indian restaurant in St. Louis.
Italian: The Hill gets a lot of attention but there is great Italian restaurants everywhere. Visit an Italian restaurant in St. Louis.
Japanese – Sushi: Sushi, Steak, or something else? Dine out tonight at a Japanese Restaurant in St. Louis.
Latin American: Includes both South American and Central American Cuisine. Latin American Food St. Louis
Mediterranean: A Combination of Southern European, Mid Eastern and North African Mediterranean Food
Mexican: Whether it is authentic to region or Tex/Mex, check out a Mexican Restaurant in St. Louis.
Middle Eastern: Gaining in popularity, the region has experienced a welcome increase of Middle Eastern food in St. Louis.
Peruvian: Lots of unique flavors and seafood dishes are to be found at a Peruvian restaurant in St. Louis
Pizza: Many different types of pizza and they're all good. You choose to argue or same a slice, Pizza St. Louis.
Seafood: For being land locked, we surprisingly have a strong selection of seafood restaurants in St. Louis
Spanish Cuisine: offers a number of unique flavors for you to enjoy. Find a Spanish restaurant in St. Louis
Steakhouse: Who doesn't love a good steak. Order yours just the way you like it at a St. Louis steakhouse
Thai: Adjust your spice preference accordingly and sample some delicious Thai food in St. Louis.
Turkish: Who wouldn't like a combination of European, Middle Eastern, and Mediterranean cuisine? Turkish Food in St. Louis
Vegetarian: Our region has a nice selection of both vegan and vegetarian friendly restaurants in St. Louis
Vietnamese: This cuisine has always been one of the more popular Asian varieties in town. Visit a Vietnamese restaurant in St. Louis.
Wineries: Check out our directory of Missouri Wineries.
Anyone who is at all interested in different types of food served in St. Louis is sure to have come across the term 'fusion' cuisine at least once. Fusion foods are quickly becoming popular, especially among newer restaurants in busy cities that want to stand out. But what does fusion mean? If you're like most, you have no real idea and wouldn't be able to say whether fusion means that the restaurant serves their dishes blended, or some other exotic format. Lucky for you, it's nothing quite as bad.