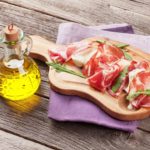 Originally settled by Italian immigrants, The Hill Neighborhood of St Louis is a community rich in heritage, tradition, and quality of life.  Take a walk around the many landmarks, churches, parks, restaurants, and food markets, can at times make you feel like you are experiencing the life back in the Old Country.  It's easy access to highways and it's prime location between Hampton and South Kingshighway, help contribute to it's reputation as a mecca.
Restaurants on The Hill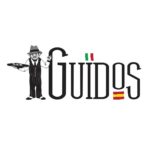 Guido's Pizzeria and Tapas "A Taste of Spain in the Middle of Italy"  Guido's Pizzeria and Tapas has a private room for your next corporate or family event.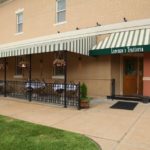 Lorenzo's Trattoria Lorenzo's features Northern Italian cuisine with a touch of contemporary flavor. The menu at Lorenzo's presents a wide variety of pastas and entrees.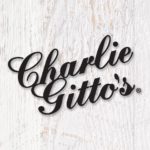 Charlie Gitto's opened their welcoming doors to the public in 1974 and has since has earned it's reputation as a St. Louis Landmark. Family owned and operated, Gitto's features Classic Italian Cuisine as well as traditional American dishes.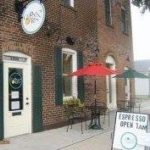 Gelato Di Riso brings the luxurious texture and sensational flavors of authentic Italian Gelato to St. Louis. Everything about our products and services is an expression of the passion we have for authentic, Italian.
STL Restaurants The Hill
 Phone
 Attributes
 Adriana's
 314-773-3833
 Italian, Lunch
 Amighetti's

Amigo Joes

 314-776-2855

314-645-1995

 Deli
 Anthonino's

Carnivore

 314-773-4455

314-449-6328

Greek
 Cha Cha Chow
 314-833-6655
 Latin American
Charlie Gitto's
 314-772-8898
 Cunetto House of Pasta
 314-781-1135
 Italian
 DiGregorio's Italian Market

Dominic's

 314-776-1062

314-771-1632

 Italian

Italian

 Favazza's
 314-772-4454
 Italian
Gelato Di Riso
 314-664-8488
 Gelato
 Gian & Tony's
 314-772-4893
 Italian
 Gioia's Deli
 314-776-9410
 Deli
Guido's Pizzeria & Tapas
 314-771-4900
 Spanish, Pizza, Italian
 J Devoti's
 314-773-5553

314-773-2223

 American

Italian

O'Connell's Pub
 314-773-6600
Irish
 Southwest Market
314-776-5220
 Deli
 Urzi's Market
 314-645-3914
 Market
 Vitale's Bakery
 314-664-6665
 Bakery
 Viviano's

Volpi Market

 314-771-5476

314-446-7950

 Market

Italian Market & Cafe
Italian Restaurants The Hill
Located at the highest point of the city, from certain places you can enjoy the St Louis Arch and skyline. The Hill has been home to famous professional athletes like Yogi Berra, Joe Garagiola, and even four players on the 1950 U.S. Soccer World Cup team! The neighborhood also hosts many popular annual events like the Giro Della Bike Race, Soap Box Derby, and the Columbus Day Parade.
The Hill Neighborhood in St. Louis is currently a bustling, busy community and shopping center, once named for its position as the highest place in the area. Founded by Italian immigrants, and still primarily Italian today, the area is home to famous Italian restaurants, bustling shops, and landmarks like the St. Ambrose Church, which has stood for over 200 years. Visiting the area is an exciting trip, as The Hill offers prominent cultural and local eateries, art galleries and shops.
Early Culture Developments: During the twenties, the area was known as the The Hill, when it made appearances in songs like "Dago Hill Blues" by Luela Miller, while other famous Blues artists including Charlie Patton, Blind Boy Fuller, Georgia Tom, and Tampa Red all referenced the area in their artwork. By that time, the Hill had become a thriving mixed ethnicity area, but was still primarily Italian.
The Hill was originally settled by Italian immigrants moving to the area in search of jobs, primarily for factories and plants opening around local clay deposits in the mid 1800s. The clay deposits led to local factories including brickworks, pottery and processing plants, which then distributed the clay throughout the area, offering numerous jobs to settlers. By the early 1900s, the area was busy enough that several churches began to open, and parishes developed around the area, including the Parish of St. Ambrose in 1903. Twenty years later, the Church of St. Ambrose was built, and remains a defining landmark of the Hill to this day. The local Italian population consisted of mostly immigrants from Sicily and Northern Italy, much of which remains to this day.
Food Near The Hill
The area developed quietly, primarily interested in sports, religion, and food, leading to a rising development in both baseball players and restaurants, many of which are still open today. Local stars include Yogi Berra, Joe Garagiola, Sr., and multiple soccer players in the forties and fifties. Yogi even mentioned the area, saying that it was so busy, no one ever went there. The business was primarily thanks to the areas popularity for its shops, restaurants and local theaters, which were frequented by family as well as area youths.
Today: Today, The Hill is a populous shopping area covering 2,500 square miles of space, with a population around 2,400. The area spans from Manchester Avenue to Columbia Avenue and Southwest Avenue to South Kingsway Boulevard to Hampton Avenue. With local restaurants, art galleries, bakeries and shops to visit, the area provides a full day trip for anyone visiting the area. The area remains mostly Italian, with a smattering of other cultures, who mostly adapt rather than changing the Italian style and culture that permeates the neighborhood.
Dining on The Hill
Two local bocce gardens offer regular festivals, events and things to do, as well as regular games of bocce, making for unique outing options for both locals and tourists. The game is an Italian classic, and a must-try for tourists looking to experience the local Italian culture. The still-standing St. Ambrose church is also a must-visit, the Roman Catholic church being a landmark of both Italian architecture and one of the oldest churches in the area, making it a draw for lovers of culture, history and architecture alike.
Cuisine: The Hill Neighborhood developed its own form of cuisine, and is famous as the birthplace of toasted ravioli, a local spin on the famous Italian dish of stuffed pasta. While sweet ravioli is traced back to Sicily, the modern version of the dish is traced back to The Hill, where it appeared in restaurants as an appetizer and snack. While usually credited to a local restaurant known as Oldani's, which is now the Mama's restaurant, there is no proof or verification of the origin of the popular local snack. Fried ravioli are now available in almost every local restaurant, making them an easy delicacy to try.
The Hill Neighborhood is a great place to visit for history, food, shopping, or a little of all three. Planning a trip to the area can mean going on foot to visit the shopping, planning a public transport trip, or bringing a car, but parking space is limited. You can also get a guided tour for a full look at the area from a local point of view, which you can book via the town hall website.
With a variety of things to do and a rich historical and cultural background, the Hill neighborhood in St. Louis is a tempting visit for tourists.
Check out more food and restaurants in nearby STL Neighborhoods
Dogtown Restaurants         The Grove Restaurants        CWE Restaurants          South Grand Restaurants