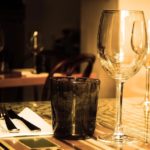 Bosnian food offers the food lover a unique mix of eastern food combined with popular dishes from Western Europe. The result is a lighter version of many Turkish and Arabic dishes with fewer spices, less sauces and more inclusion of popular western meats.  If you're looking for popular dishes, the most common ones are meatier versions of Turkish dishes including sausages, pita bread and thick, hearty stews.  St Louis restaurants serving Bosnian food focus on fresh, healthy ingredients and lunch is usually the biggest meal of the day.
Bosnian food is generally healthier than many of its Turkish counterparts because Bosnia generally relies on fewer fat rich sauces and more natural flavors and water. While the tastes aren't extremely strong, they are wonderfully flavorful and will give you a real taste of the food you are eating rather than the various spices used in most other Arabic cuisine. If you are new to Eastern food, it will be delicious, if you are familiar with the more spiced neighbors, you may want to take your time and enjoy this new approach to some of the dishes you've probably come to know and love.
Bosnian Food and Restaurants in St. Louis
| | | | |
| --- | --- | --- | --- |
| St. Louis Bosnian Restaurants |  Phone |  Attributes |  Location |
|  Berix |  314-845-3711 |  Bakery, Deli, Lunch |  South County |
|  Cafe Korzo |  314-246-0093 |  Bosnian – Coffee |  South City |
|  Grbic |  314-772-3100 |  Bosnian, European Cuisine |  South City |
|  Lemmons Restaurant |  314-899-9898 |  Bosnian, American |  South City |
|  Stari Grad |  314-353-6772 |  Bosnian – European |  South City |
|  Zlatno Zito |  314-752-3004 |  Bosnian – European |  South City |
Popular Bosnian Dishes in St. Louis
Pljeskavica: Despite being nearly impossible to pronounce, this dish appeals to many St Louisans because it greatly resembles a very large hamburger. The dish is seasoned with eastern spices and is usually very spicy, so it's not for everyone. Usually you can expect to see bread, beans or a salad on the side, although it will occasionally be served on a pita as a sort of hamburger.
Meso Ispod Saca : The name of this particular plate of food originates from the pan it is cooked in, a cast iron crockpot called a sac. Usually this dish is based on goat or lamb and can include vegetables or bread depending on who cooks it. The most common variety will be a meat dish cooked in bread in a sac pot.
Bosanki lonac: This is quite similar to the Meso Ispod Saca, except it is always a meat and vegetable dish slow cooked in a pot. If you're in the mood for a stir fry/crock pot type hearty dish with lots of vegetables and natural juices, this is a great choice for you.
Japrak: This dish is very similar to the Turkish stuffed grape leaves, except it is made with cabbage leaves instead. The mix of western and eastern food culture gives this dish an exotic spice, with a familiar flavor that you're probably going to love. While this sounds like an appetizer, Japrak is actually a main course.
Cevaps: These are more of a fast food than a restaurant dish, but they are still something you will want to try at a Bosnian restaurant in St Louis. This dish consists of sausages and chopped onions inside of a Bosnian bread called somnum.
Sudzuc: These are a popular variant of the Turkish sausage Sujuk. The sausages can be ordered with potatoes or with and in a variety of Bosnian dishes.
Musaka: Made popular in Greek Cuisine, Bosnia takes Musaka and makes it their own. Musaka traditionally consists of ground beef, potatoes and eggplant but is sometimes served without the eggplant in Bosnian restaurants.
Check out these other resources for Bosnian Food and Cuisine.
Discover Bosnia            Food and Drink in Bosnia