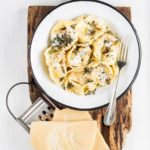 For some diners, they know what they like and they know what they want.  For others, exploring the different flavors and characteristics featured in different cuisines featured at restaurants in St. Louis is almost as much fun as actually being able to sit down and enjoy the meal. Have you an urge for a particular cuisine or a desire to dine in a specific type of setting?  Who has the best food? Whether you are wanting to grab a bite to or planning a nice romantic meal, with STL Food, you are easily able to search. Anyone who is at all interested in different types of food served in St. Louis is sure to have come across the term 'fusion' cuisine at least once. Fusion foods are quickly becoming popular, especially among newer restaurants in busy cities that want to stand out. But what does fusion mean? If you're like most, you have no real idea and wouldn't be able to say whether fusion means that the restaurant serves their dishes blended, or some other exotic format. Lucky for you, it's nothing quite as bad.
STL Food and Restaurants by Cuisine
African: Explore restaurants offering African Food in St. Louis.
Albanian: Explore the cuisine and dishes at local restaurants offering Albanian Food in St. Louis.
American: Search for local STL restaurants offering American Cuisine in St. Louis.
Asian: Discover local cuisine from restaurants featuring Asian Food in St. Louis.
Bakeries & Sweets: Check out local business offering sweet treats at local bakeries in St. Louis.
Banquets & Catering: For your private party or next big event, find companies offering STL Catering.
Bars – Wine – Breweries: Whatever you need to sip on, check out our selection of local STL Bars
Barbecue: Locals are passionate and opinionated about their favourite local BBQ in St. Louis.
Bosnian: Two best places in the world to enjoy this terrific cuisine are Bosnia or a Bosnian restaurant in St. Louis
Brazilian: This cuisine is growing in popularity and packed with flavor. Check out Brazilian food in St. Louis
Breakfast & Brunch: Many say it's the most important meal of the day. Breakfast Brunch Places in St. Louis
Buffets: This is a terrific way ensure there is something for everyone or to sample different recipes. Buffets in St. Louis
Burgers: Nothing beats a good burger. We have many great places to choose from. Burgers in St. Louis
Cajun & Creole: Southern cuisine with French influence. Yum!  Cajun – Creole in St. Louis
Carribean: In the mood for this fusion of deliciousness? Check out Caribbean Food in St. Louis.
Chinese: You have to believe that Americans consume the most Chinese Food outside of China.
Cuban:  Cuban food is some of the best cuisine that comes out of the Carribean. Search Cuban restaurants in St. Louis.
Delicatessen: Maybe you just want to grab a sandwich or sample some delicious local meats, here are delis in St. Louis.
Dinner Theater: A terrific way to dine and enjoy the company of family, friends, or a private group is at a dinner theater in St. Louis.                 
English Irish Scottish: Some believe that if it isn't Scottish, it's crap, but we think you'll also enjoy  English – Irish restaurants in St. Louis.
European: There are multiple types of cuisine in this contact but we figured it all out on just one page @ European Cuisine St. Louis
Food Trucks: Some folks go nuts for their food trucks. Here is our growing list of food trucks in St. Louis.
French: Honor our city's rich French heritage than by dining out at a French Restaurant in St. Louis.