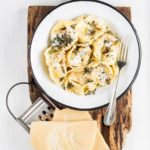 For some diners, they know what they like and they know what they want.  For others, exploring the different flavors and characteristics featured in different cuisines featured at restaurants in St. Louis is almost as much fun as actually being able to sit down and enjoy the meal. Have you an urge for a particular cuisine or a desire to dine in a specific type of setting?  Who has the best food? Whether you are wanting to grab a bite to or planning a nice romantic meal, with STLFood.com, you are easily able to search. Anyone who is at all interested in different types of food served in St. Louis is sure to have come across the term 'fusion' cuisine at least once. Fusion foods are quickly becoming popular, especially among newer restaurants in busy cities that want to stand out. But what does fusion mean? If you're like most, you have no real idea and wouldn't be able to say whether fusion means that the restaurant serves their dishes blended, or some other exotic format. Lucky for you, it's nothing quite as bad.
STL Food and Restaurants by Cuisine
Albanian Food in St. Louis          American Cuisine          Asian Food in St. Louis           Bakeries – Weddings             Banquets and Catering
Bars and Nightclubs                    BBQ in St. Louis             Bosnian Food in St. Louis       Brazilian Food                        Breakfast and Brunch
Buffets in St. Louis                      Burgers in St. Louis       Cajun & Creole Food               Chinese Food in STL             Cuban Food in St. Louis
Delis in St. Louis                          Dinner Theater               English Irish Scottish             European Food in STL          Farmer's Market in STL
Fusion: The simple definition of fusion food is a dish that uses one or more cultures. Many restaurants use the term to exhibit simple cultural diversity, while others use it to literally say that they offer fusion dishes combining one culture with another. Salads with Nori, poached tofu, and taco pizza are all common examples of traditional fusion dishes. Most restaurants that offer 'fusion' cuisine offer a mix or blend of different foods from different cultures, but typically start out with a main cultural type of food. For example, Asian Fusion is the most common type of fusion cuisine. However, French, Mexican, and Pacific Rim each have their own distinct flavors of fusion foods.
Where to Find Fusion Cuisine: Most people don't realize that many of the foods we eat today are in fact fusion foods. For example, the traditional Egg-Roll is a fusion of the Chinese Lumpia and American cuisine. In Sushi, the ever popular 'California Maki Roll' is also fusion food, once again fusing American culture with Japanese culture. For the most part, fusion cuisine is very easy to find, and many restaurants serve it without promoting it. Many popular and common fusions have been around for centuries. However, if you're looking for new and modern fusion, then you can quite simply do a web search for the type of fusion food you're looking for.
Is all Fusion Food Good?: While there have been many very successful fusion dishes, some are quite simply not appealing to many people. If you want to start experimenting with fusion food consider taking it slow and trying dishes with familiar ingredients. For example, trying a roast with wasabi sauce might be too big of a first step, especially if you're not familiar with wasabi. In general, the majority of fusion cuisine served in restaurants is quite good, but you should check with the restaurants reviews first to make sure that they have a good reputation and good food.
While fusion cuisine first became popular in the 1970s it is now one of the hottest food trends in the world. Hundreds of new restaurants are opening up, specializing in new and unique dishes that combine flavors, cultures, and ingredients to create some really unique dishes. For that reason, you can now easily find and try fusion cuisine in St. Louis, as well as any other major American city.