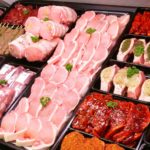 Because of the many different ways that they can be used, deli meats are a food choice that has remained popular for decades. Deli meats consist of precooked or cured meat. Sausages and meat loaves also fall into this category and they are usually sold pre-sliced. Deli meats are typically served cold on party trays or on sandwiches. They are available at delicatessens, deli counters, and many supermarkets and grocery stores in St Louis. Next time you are in the mood for fresh meats, cheeses, and/or a great sandwich, check out one of these St Louis delis. Deli meats can also be called cold cuts, lunch meats, cold meats, luncheon meats, sliced meats, sandwich meats and cooked meats. Regardless of what they are known as, let's talk about some of the most popular deli meats out there:
St Louis Delis – Sandwiches
St. Louis Delis – Sandwiches
 Phone
 Location
 Adriana's
314-773-3833
The Hill
 Al – Tarboush Deli

Amighetti's

 314-725-1944

314-776-2855

University City

The Hill

 Berix
314-845-3711
South County
 Blues City Deli
314-773-8225
Soulard
 Carl's Deli

DiGregorio's

314-721-2393

314-776-1062

618-656-6060

Clayton

The Hill

Edwardsville

 Eat Sandwiches
 314-797-8188
 Tower Grove
 Gioia's Deli

Grassi's

 314-776-9410

314-994-1111

The Hill

West County

 Iron Barley
636-671-9911
Jefferson County
 Kenrick's Meats and Catering
314-631-2440
South County
McAlister's Deli
314-338-2800
Maplewood
 McArthur's Bakery & Deli
Multiple Locations
Multiple Locations
Mom's Deli
314-644-1198
St. Louis Hills
Nora's
314-645-2706
Dogtown
 Pickle's Deli
314-361-3354
Central West End
 Pickleman's Gourmet Cafe
Multiple Locations
Multiple Locations
 Posh Nosh Deli

Protzel's Deli

 314-400-7693

314-727-3354

 Clayton

Clayton

 Pumpernickle's
314-567-4496
West County
 Southwest Market

Volpi Market

314-776-5220

314-446-7950

The Hill

The Hill
Food Found at St Louis Delis and Markets
Bologna is one of the most well-known deli meats in the market. While it is considered a polarizing deli meat by some, this soft and mild variety of sandwich is very popular for sandwiches. Bologna is made out of either beef or pork and it is usually smoked. Galantina is a deli meat that can be substituted for bologna when it is not available. The two are similar in consistency what with galantina being slightly chunkier.
Another popular St Louis deli meat, especially around St. Patrick's Day, is corned beef. Corned beef is cut from beef brisket. It is cured with salt and spices and allowed to simmer in water. Corned beef is usually served hot on rye bread. It is considered a staple of Irish cuisine.
Foie gras entier is a French delicacy that does not come cheap. It consists of either goose or duck liver that has been lightly cooked. As time goes by it only becomes richer in flavour.
When it comes to popular deli meats we can't forget liverwurst. Liverwurst is extremely popular as a spread because of its creamy texture. It is made of pork liver sausages and it can be smoked.
Pastrami is a deli meat that is essentially beef brisket that has been seasoned and dry cured. Similar to corned beef, it is by tradition served hot on rye bread.
A popular yet controversial deli meat is pate. While duck pate is spared from the controversy, the same cannot be said about goose pate as many people refuse to eat it due to the fact that geese are force fed in order to achieve the fattiness and juiciness of their livers. Nonetheless, pate remains a favourite among many deli meat lovers because of its unparalleled consistency, texture and taste.
One would be hard-pressed not to have heard of or taste salami at some point in their lives.  It is a very popular food at Saint Louis delis located in the Hill neighborhood.  Salami comes from a family of ready to eat sausages. It can be made of either beef or pork and is generously seasoned with garlic and spices. Salamis can be placed in sandwiches or on a tray to be served as an appetizer.
Lastly, summer sausage is another popular deli meat. This spicy, somewhat dry pork or beef sausage goes perfectly with sandwiches. Blockwurst is a sausage that can be used to substitute this deli meat when it is unavailable.