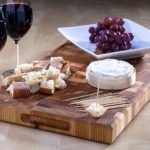 As with many other cultures and cities, the type of food served at French restaurants in St Louis varies according to the type of meal that is being served. For breakfast, French restaurants usually offer tartines or slices of French bread. These can be eaten with either jam or jelly. St Louis French restaurants also serve croissants, pain au chocolat, and pain aux raisins for breakfast. Pain au chocolat and pain aux raisins are pastries filled with chocolate and raisins, respectively. These are usually served with either coffee, tea or hot chocolate.
French Restaurant St. Louis
Bar Les Freres 314-725-8880 Clayton
Brasserie 314-454-0600 Central West End
Bones French Quarter 636-391-8293 West County
Cafe Provencal 314-882-5449 Kirkwood
City Coffee House 314-862-2489 Claytn
Herbie's 314-769-9595 Clayton
La Conne Bouchee 314-576-6606 West County
Petit Paree 636-937-8400 Jefferson County
Vin De Set 314-241-8989 Midtown
Lunch is a meal that is enjoyed by the French over a two-hour stretch – but even if you dont have that much time, you can still have a wonderful lunch at one of the French restaurants in St Louis. Sandwiches like baguettes with cheese, ham and other cold cuts are commonly served by French restaurants for lunch. There are often a myriad variety of breads and cheeses to choose from. Crepes, both savoury and sweet are also offered by many French restaurants. Wine and fruit are also often served during lunch.
D
Dinner in French restaurants is usually composed of three courses. The first course is the entrée or introductory course. Some examples include basil salmon terrine, bisque, foie gras and veloute de moussron. Soup (e.g. bisque) is sometimes served instead of an entrée. The entrée is followed by the plat principal or the main course. A few examples would be pot au feu and pomme frites. Lastly, a cheese course or dessert is served along with a salad.
Some common French desserts are crème brulee, mille-feuille, mousse au chocolat and religieuse au chocolat. French restaurants sometimes substitute yogurt for the cheese course. It is a common practice by French restaurants to serve bread alongside dinner. Either wine or mineral water is also served alongside the meal.
STL Food lovers should know that the cuisine featured at French restaurants can vary depending on what region the restaurant patterns its menu after, if any. Quiche is a dish that is popular in the regions of Champagne, Lorraine, and Alsace, while camembert cheese is a specialty from Normandy. Brittany is famous for its crepe and cider. Other standard dishes served in French restaurants include bouef bourgignon and escargots. Truffles and mushrooms are used heavily in many French dishes. Aperitifs and digestifs are two beverages that are served in French restaurants. Aperitifs are served prior to a meal—as they serve to 'open' the appetite, while digestifs are served afterwards. Fortified wines with added herbs are often served as aperitifs. Some examples of digestifs include Cognac and fruit alcohols.