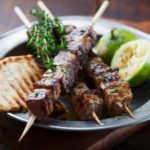 The cuisine of the Mediterranean has become known for both its delicious blends of flavors and it health benefits, especially for heart health. Local restaurants serving Greek food in St. Louis make use of olive oil, seafood, and the fruits, such as citrus, as well as the vegetables abundant in the region. The fresh food used in Greek cooking is simply prepared and seasoned with herbs such as oregano, basil, and garlic. In addition to the many types of Greek food, many Greek wines and liquors are popular, such as Retsina, a white wine, ouzo, a licorice flavored liqueur, and Mavrodaphne, a sweet read dessert wine that complements bakalava.
Greek Food St. Louis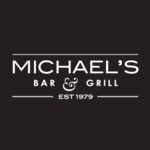 Michael's Bar & Grill 314.644.2240 Fantastic American Cuisine with Compliments from Greece. Michael's Bar & Grill offers a complete menu that features a wide array of Burgers, Steaks, Sandwiches & More. Located right off Manchester and McCausland.
Here are some of the most popular Greek foods found on menus on St Louis restaurants. Enjoy!
Appetizers: Mezes platters, or appetizer platters, contain a wide variety of foods, including olives, fresh cheeses, pita bread, and fresh vegetables. Other items that might be included on a mezes platter or as a standalone appetizer include these foods.
Greek Restaurants in St. Louis
The fresh foods that are the cornerstone of Greek food provide not only the flavors associated with Greek cuisine but also the health benefits associated with the Mediterranean diet.
St. Louis Greek Food
Tiganki: This appetizer consists of batter dipped and deep fried vegetables such as zucchini and onions.
Dolmades: This dish consists of grape leaves stuffed with rice, pine nuts, onion, and leeks baked in the oven and finished with lemons.
Kalamarakia, also known as Calamari, are squid tentacles that are lightly battered and deep-fried. Marinara sauce is usually served on the side as a dipping sauce. Additionally, lemon can be squeezed and drizzled over the calamari for seasoning.
Tzatziki: This savory common dipping sauce is made with yogurt, dill, and cucumbers. Pita is usually served along with the tzatziki sauce for dipping. Additionally, tzatziki is also used as a sauce on Greek sandwiches made with gyros and souvlaki.
Gyros: Gyro is a mixture of beef and lamb cooked on a rotisserie and then thinly sliced. It is also is served as a sandwich on pita bread with tomatoes, onions, tzatziki and lettuce.
Souvlaki: Souvlaki is chunks of beef, lamb, or pork skewered and then grilled. In addition to being served as an appetizer, souvlaki is also used to make sandwiches and served as an entrée.
Spanakopita is also known as spinach pie is made with spinach seasoned with oregano, basil, and garlic wrapped in a phyllo dough crust and them baked. This dish is often served as an entrée.

Soups and Salads
Greek Salad: This popular salad is made with cucumbers, tomatoes, red onion, kalamata olives, and feta cheese tossed with an oregano and basil.
Avegolemono: This soup is made with chicken broth with rice, chicken, celery, and lemon.
Main Course: Greek cuisine makes use of grilled lamb, beef, poultry, and fish and then finished with lemon and herbs served with saffron rice and vegetables. Other popular Greek dished include these favorite casseroles.
Moussaka: Moussaka is layers of savory seasoned meat, eggplant, topped with a béchamel sauce and then baked.
Pastitsio: Pastitsio is pasta, usually rigatoni, with seasoned ground beef, and then topped with béchamel sauce and baked.