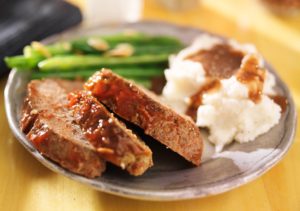 Like it's population of almost seven hundred thousand, the number of new quality restaurants in the Metro east area continues to increase.The Metro East area of Illinois consists of five different counties and is considered a part of the St Louis metro area. Other than Chicago, its is the largest populated area of Illinois. St. Louis is home to over 90 municipalities, and the greater St. Louis area is home to many of those. metro east is one small part of the city, and with dozens of places to live, anyone moving to the area has numerous choices with a range of cultural variety not found in most other places in the U.S.
St Louis Restaurants Metro East
Thanks to the varied history of the St. Louis area, as well as its huge immigrant population, the culture ethnicity, and even available food can vary greatly from town to town, with architecture, restaurants, and people showing a huge level of diversity. In some towns, antique French architecture stands next to the 1800's German farmhouses and modern developments. While there's no pageant to pick the most popular town, some are more popular than others, and the following include a few towns in the area that stand out.
Southern Illinois Restaurants
Metro East area of St. Louis is home to a lot of different towns, and many have their own culture, diverse histories, and attractions. Because the area is constantly growing and changing, there are a lot of towns with a unique, rich history, and plenty of offerings for families, individuals, and culture. Whether you're looking for sites to visit, or somewhere to move, there are plenty of options and unique places in the area.
The most popular towns in Metro East area of St. Louis represent a very small selection of the many places to live in the area, and an even smaller selection of things to do. However, they all stand out for community, popularity with residents, and a growing population, making them an excellent place to live.
Restaurants in Metro East – Southern Illinois
Alton – Known as being the hometown of Jazz musician Miles Davis, and Robert Wadlow (the tallest man in history), Alton is on the map for more than just its buildings. With a population of over 27,000 residents, the city has been declining in population, but is still extremely popular. The city dates back to before 1673, when the first written evidence is dated. A rich cultural life including the Jacoby Arts Center and the Alton Symphony Orchestra as well as arts and crafts fairs throughout the year, a rich food history, and multiple high schools, including the award winning Alton High School make the city an excellent place to live. It's also home to numerous landmarks, and its oldest buildings date back to the mid-1600s, where the city became a rich trading area, with streets paved in brick, many of which still exist today. The city also has a Native American history, as evidenced by local archaeological finds and the famous Piasa bird painted onto a cliff nearby. Alton is tribute to its history, and is popular for tourists who want to come to see Victorian homes, many of which still bear evidence of the Civil War in the form of tunnels used for the Underground Railroad. It's also popular for shopping, and a varied nightlife.
Metro East Restaurants
Belleville – Located in St. Clair County, Belleville is the largest city in St. Metro East, thanks in no small part to the Scott Air Force Base. With a large military population, the city is quiet despite over 42,000 residents, but still has a cultural life of jazz and rock clubs, as well as the Belleville Philharmonic Orchestra. The city was one of the 10 2011 recipients of the All American City Award, given to recognize communities with outstanding achievements. With over 20 yearly events and international attractions, including the #1 art fair in the nation, Belleville has a lot to offer for tourists as well as locals who live there. The city was incorporated in 1819, and quickly attracted German immigrants looking for jobs in the nearby industrial factories, coal mines, and farms. The Belleville public library also claims the title of the state's oldest, predating the Illinois State Library by 3 years.
Edwardsville – Taking the title of the third oldest city in Illinois, Edwardsville stands out for its parks and recreation, historic buildings and places like the St. Louis Street, and the Edwardsville Art Center. As the County Seat of Madison County, Edwardsville is one of the largest cities in the county, with a population of just over 24,000. The city was incorporated in 1818, and was one of the first settlements in the area following the Louisiana Purchase. Historic buildings, including the county courthouse, give the area a unique look, and many buildings are in the National Register of Historic Places. With numerous parks the Watershed Nature Center, two high schools, and its own college, Edwardsville has a lot to offer for residents, and was named #3 of the Top 10 Towns for Family in 2010, making it one of the best places for families in the U.S..
O'Fallon – O'Fallon is one of the fastest growing towns in the Metro area, and the third largest in Metro-East, and has had that title more than once in its history. First created as a small farming area, O'Fallon was put on the map by a new railroad depot, and the city was plotted, and lots were sold in a public auction almost all at once. The city has gained in population every year since its founding, except for 1930, which is a unique achievement. In addition to its pride of place as a popular place to live, O'Fallon has 11 parks, 3 major annual festivals, and 15 local schools, which offers a lot in terms of things to do and entertainment for families. The towns close proximity to the Scott Air Force Base means that there are plenty of military and military dependents living in the area, as well as business from those families. The Scott Air Force Base Field is also a historical place, and visited by tourists. Yearly festivals celebrate arts, crafts, and culture, and are usually held in the fall, and are large enough to draw visitors from around Illinois.
East St. Louis – With a history dating back before the Louisiana Purchase, dig sites, and an extensive record of historical influence in the area, East St. Louis is a very interesting place to move. The area is also home to the world's tallest fountain, opposite the Gateway Arch. With much of the area under renovation, East St. Louis is becoming an increasingly popular place to live, with a new library, urban gardening projects, and green developments in the area. While East St. Louis is known for its urban blight, new developments are slowly cleaning up the area, making it a better place to live, and a good place to find cheaper housing than in many other local towns.
The St. Louis Metro Link also makes it easy to get to and from work in other parts of St. Louis from the area, but with local farm and industrial jobs, there are also some employment opportunities in the city.Collinsville – Singular attractions like the world's largest ketchup bottle, the largest man made earthwork in North America (Monks Mound, which is a UNESCO site) and Native American historical site, make Collinsville an interesting visit for residents and tourists alike. The more than 24,000 residents are also very diverse, with German, Native American, African, Polynesian, and many other culturally diverse residents. Collinsville dates back to 1812, where it was founded by German American settlers from Pennsylvania, just 8 years after the Louisiana Purchase. The town also boasts its production of 85% of the world's horseradish, which is imported to countries including Germany and China. The town itself is home to several schools, and hosts multiple events throughout the year, including horse racing, the Horseradish festival, and an Italian Fest in the fall. While most well known for their horseradish, Collinsville ha a lot to offer in terms of education, with more than 20 local schools, churches, and things to do including shopping, and nightlife.
Granite City – More than a dozen local schools, 12 parks including the city's most popular, Wilson Park, and well defined neighborhoods with their own history and culture, Granite City is as diverse as a much larger city. While first founded around a factory producing kitchen utensils known as Granite ware, most of the city is now residential rather than industrial. The city was also the place of a patent for creating easy patterning on enamel, and the resulting factories in the area eventually supported in excess of 4,000 jobs. It also resulted in a railroad hub, allowing new people to easily move in. The area includes well-kept residential homes and parks, as well as industrial areas, rental zones, and multiple churches, owing to its history as an immigrant town, where new residents sought out work in industrial factories in the area. 10 schools, which are popular for their diverse activities, strong sports and extracurricular activities, and a graduation rate 10% higher than the state average makes the city an excellent place for families with kids aged 3-18. Today, the area undergoes frequent renovations, and with a variety of neighborhoods, has something for almost everyone.