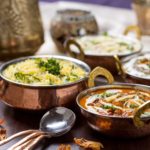 Indian cuisine is probably one of the most interesting cuisines in the world. Bursting with colour, flavour and texture, it is no wonder why many have been enthralled by this delightful cuisine. In fact, Indian cuisine is the result of thousands of years of evolving and experimentation by Indians. Vegetarianism is very much a part of Indian culture and their cuisine is a reflection of this fact.
Another reason why Indian food is a favourite with so many people is because it is a result of Indian's interactions with other cultures in the past. The spice trade that transpired between India and Europe has resulted in Indian cuisine being a melting pot of the cuisines of many different cultures. And while Indian food varies with each region, there are those signature dishes that have achieved popularity across Indian restaurants in St Louis.
Indian Food St. Louis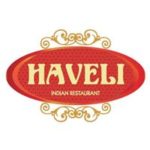 Haveli Indian Restaurant The word Haveli is Indian for palace or mansion of tranquility and beauty where decadence and indulgence reign supreme. Haveli's food is made fresh to order and every possible effort to cater to each individual customer's preference. Haveli Indian Restaurant offers Northern Indian cuisine. Savor the richness, flavor, and unforgettable taste of freshly prepared, mouth watering Indian delicacies. Our chef is an expert in Indian cuisine and has wide experience of preparing Indian delicacies in major cities in the US.
Indian cuisine is very generous in its usage of rice and whole wheat flour. Lentils, pigeon pea, pulses and vegetable oil are almost always present in Indian kitchens. Indian curry makes use of vegetable oil. It is also possible to substitute peanut oil, coconut oil or mustard oil. Of course, Indian cuisine would be incomplete without the presence of spices like chilli pepper, garlic, black mustard seed, coriander, cumin, turmeric, ginger, fenugreek and asafoetida. Cardamom, rose petal essences, nutmeg and saffron are typically used to season sweet dishes.
Indian Restaurants St. Louis
Some of the most popular dishes include butter chicken, tandoori chicken, chicken tikka masala, rogan josh (lamb curry), malai kofta (vegetable balls in a thick sauce), chole (chickpea curry), palak paneer (spinach and cottage cheese), kaali daal (black lentils), chaat, naan (leavened Indian flatbread), biryani (rice wth spcies, meat, fish, eggs or veggies), vindaloo, idli-dosa-vada with sambar (black lentils with rice and vegetable stew), palak paneer (spinach and cottage cheese in curry sauce), chole-bhature (spicy chick peas and fried Indian bread), dal makhani (lentils and beans with fresh cream), samosa and pakodas (savoury-filled pastries).
When it comes to dessert, the most popular food items include badam halwa, shakkarpara, sooji ka halwa, phirni, rabdi-rasgulla, kajoo barfi, til ke ladoo, peanut brittle, shahi anjir ice cream, mithai, barfi, chikki, gulab jamun, jalebi, khaja, kulfi, kheer, laddu, malpoa, motichoor ka ladoo, rasgulla, sandesh, and shrikhand. Beverage-wise, tea and coffee often served in Indian restaurants. A yogurt drink called lassi is also popular. Sharbat, nimbu pani, chaach, badam doodh, panha, coconut water, beer and rose milk are also typically seen in menus. Some alcoholic beverages that are unique to India are sometimes served in a couple of Indian STL restaurants. These include fenny, hadia, chuak, palm wine, and chhaang. As you can see, Indian cuisine is very diverse in flavour and use of ingredients.
Indian Food Information and Resources
IndianFoodForever.com is a great source for information about Indian Cuisine and recipes. More more information, visit their site.