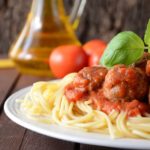 St Louis is fortunate to have a bountiful selection of restaurants serving featuring a wide array of Italian Food & Cuisine.  Find out more about these Italian restaurants in St. Louis by clicking on the restaurants name. Italian cuisine is one of the most beloved cuisines in the world and for good reason. The flavors and textures of Italian food are unparalleled and distinct from any other type. No wonder there is a manifold of Italian restaurants popping up left and right across America. The Hill neighborhood in St. Louis is second to none (except Italy) when it comes to Italian pride and heritage. The food served in different St Louis Italian restaurants can vary depending on what region of Italy the restaurant patterns its food after. However, it can be said that cheese and wine are a common denominator among all Italian regions, and as is coffee.
Italian Food St. Louis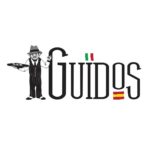 Guido's Pizzeria and Tapas "A Taste of Spain in the Middle of Italy"  Guido's Pizzeria and Tapas has a private room for your next corporate or family event.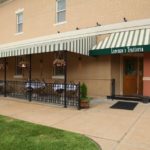 Lorenzo's Trattoria Lorenzo's features Northern Italian cuisine with a touch of contemporary flavor. The menu at Lorenzo's presents a wide variety of pastas and entrees.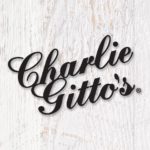 Charlie Gitto's opened their welcoming doors to the public in 1974 and has since has earned it's reputation as a St. Louis Landmark. Family owned and operated, Gitto's features Classic Italian Cuisine as well as traditional American dishes.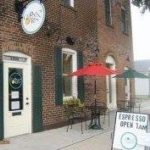 Gelato Di Riso brings the luxurious texture and sensational flavors of authentic Italian Gelato to St. Louis. Everything about our products and services is an expression of the passion we have for authentic, Italian.

Pieology inspires people to explore their unique tastes with any combination of house-made crusts, signature sauces, unlimited fresh toppings and garden fresh made-to-order salads.
Breakfast items in Italian restaurants consist of bread or rolls served with butter and jam. Beverages include lattes, cappuccinos, espresso, hot chocolate, milk or coffee. Biscotti, pastries, cereals, fruit compote, muesli, yogurt and fette biscottate are also commonly served in Italian restaurants.
The food items served during lunch and dinner are similar. The main distinction is that dinner is often a lighter meal. Italian restaurants in St. Louis usually serve an antipasto or appetizer as a starter. This can include cheese, bruschetta, olives, cold cuts and sauce dips. A variety of pastas, soups, ravioli and risotto are also usually served.
Italian Restaurant St. Louis
St Louis food lovers enjoy a wade variety of pasta dishes that include spaghetti Bolognese, lasagne, pasta with pesto sauce,orecchiette, spaghetti alla carbonara, tagliatelle with Bolognese sauce, baked ziti, shrimp and mushroom linguini with creamy cheese herb sauce, and gnocchi. Meat, fish and vegetable garnish are also sometimes served with the meal. Beverages commonly served during lunch and dinner includes wine, beer, limoncello, prosecco and grappas.
Other dishes served at Italian restaurants include polenta, cannoli, cheese fondue, ribollita, and Neopolitan pizza (very popular dish in many different countries around the world), Specific pizza flavours include pizza margherita, pizza bianca, pizza quattro formaggi, pizza capricciousa, pizza viennese and pizza romana.
Chicken dishes include chicken parmigiana, chicken cacciatore, chicken piccata, and roasted chicken.
For snacks, Italian restaurants offer gelato, nuts, brioches, cookies and biscuits, mousses, cake and raisins.
Dessert items include tiramisu, baicoli, nougat, gianduiotto chocolate, cassata, pizelles, biscotti, panettone loaves, anisette toast, pignoli nut pie, strufoli, cone coxions, fruit and custard tart, moist apple cake, custard pie with pinue nuts and almonds, panna cotta, Tuscan almond biscuits, Tuscan grape harvest cake, Italian cheesecake, apple tart with frangipane layer, Italian crème caramel, fruit bavaroise, tartufo, apricot cream cake with chocolate mascarpone frosting and many more.