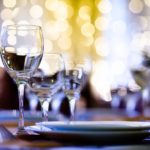 Located just South of Downtown, Soulard's excellent restaurants, bars, and strong neighborhood makes it one of the best neighborhoods in St Louis.  It is home to the Historic Farmer's Market and plays host to the Saint Louis Mardi Gras celebration each year, which happens to be one of the largest Mardi Gras festivals in the United States.
Lafayette Park is a historic Victorian neighborhood and one of the oldest and most cherished neighborhoods in St. Louis and the reasons are many.  Certainly one of it's most popular attributes is the thrity acre Lafayette Park which features a small fountain, duck pond, and some nice trails. In the more temperate months, you are able to find frequent events including live music and festivals. The park is a popular destination for wedding ceremonies and other private events.
Soulard, Benton Park & Lafayette Park Restaurants 

Tucker's Place   Tucker's is the place for steaks. For over 30 years Tucker's has consistently prepared top quality American cuisine and steaks cut fresh daily. Visit our website for location information and menu.
Soulard (pronounced Soo-lard) is a
French neighborhood in St. Louis
, Missouri. Named after Antoine Soulard, a Frenchman working as a 
Spanish
surveyor, the land was settled and populated in the 1790's and has grown into today's thriving community. Home of historic churches and breweries; Soulard is one of the oldest neighborhoods in Saint Louis, with a rich cultural history and thriving culture.  With a local population of just over 3,500, the small neighborhood is historic, beautiful, and famous for its high concentration of bars, pubs, and music venues. Soulard is located about five minutes from the historic Arch in
downtown St. Louis
, making it easy to find, and a quick drive away from any main destination for tourists.
Soulard plays host to popular
St. Louis events
including Mardi Gras, Oktoberfest and Bastille day, with Mardi Gras being the largest. A typical Mardi Gras festival will attract thousands of tourists, bringing income and traffic to the historic neighborhood. The main event is similar to the New Orleans version of Mardi Gras, while the second day of the event features a pet family style parade.
Historic Places: Historic places in Soulard include multiple churches, a brewery built in the 1700's, and unique yet beautiful architecture that is often worth visiting to see.  Many of the homes date back to the mid-to-late 19th century, making the houses some of the oldest in St. Louis. With red brick construction, one of a kind architecture and buildings that sometimes predate the American Revolution, Soulard is a place of historic architecture and building.
Tourist Attractions: Other than the events in Soulard, most tourists visit for to see the architecture, visit the church and brewery, and the Soulard Farmers Market, which has opened every Wednesday through Saturday since 1779. Dining in Soulard can include eating in one of the typical restaurants that often feature elaborate outdoor eating courtyards which are themselves something to see. Tourists can also stay after dark to visit any of the many live music clubs, which most often feature traditional soul, blues, and jazz to get a true taste of the Soulard lifestyle.  The neighborhood is probably best appreciated at night for this purpose, although the locals will likely be drinking and bar hopping through the night, no matter the day of the week.
Soulard Farmer's Market    314-622-4180
When: Wed thru Fri, 8:00 – 5:00  & Sat, 6:00 – 5:00 p.m.
Where: 730 Carroll Street, 63104 Map
More info: http://www.soulardmarket.com/
Lafayette Square's neighborhood has an abundant collection of Victorian French style homes referred to by some as the "Painted Ladies".  Many of these gorgeous buildings have been renovated and their owner's pride is apparent by their pristine condition. Visitors can be seen anytime of the year participating in make shift or organized tours of the magnificent structures. This beloved section of the city boasts a number of unique shops, STL restaurants, bars, and bed and breakfasts for visitors to enjoy.