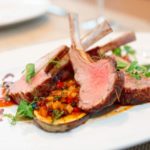 In addition to a wonderful array of restaurants, West St. Louis county has numerous attractions, shops, parks, and boutiques to explore.  According to Wikipedia, West St Louis county is a large geographic area of high-income residences.  The area boasts highly rated public and private schools, top rated parks, and several major shopping centers.  Check out these featured restaurants in West St. Louis County.
West St. Louis County Restaurants

Tucker's Place   Tucker's is the place for steaks. For over 30 years Tucker's has consistently prepared top quality American cuisine and steaks cut fresh daily. Visit our website for location information and menu.

Wasabi Sushi Bar  Japanese cuisine in a unique, traditional atmosphere at Wasabi, we bring to you the authentic tastes of Japan using quality ingredients, artistic presentation and a professional attention to detail.

Pieology inspires people to explore their unique tastes with any combination of house-made crusts, signature sauces, unlimited fresh toppings and garden fresh made-to-order salads.

Pickleman's  Offering a wide variety of Toasted Sandwiches, Pizzas, Soups, Salads and Desserts. Delivering and Catering to business meetings, school events, sports teams, fundraisers, and everything in between.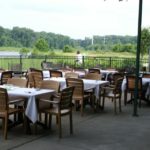 Creve Coeur Lakehouse features outstanding American cuisine in a fantastic atmosphere often featuring live music .Check out our website to view our current delicious menu offerings, upcoming events, live music, and the gorgeous views from our spectacular setting.
McArthur's Bakeryhas provided quality bakery foods to the St. Louis area for over 50 years. Our product line includes birthday, wedding and party cakes, donuts, danish, coffee cakes, stollens, fresh baked bread and more. McArthur's Bakery has multiple locations in the St. Louis area.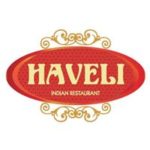 Haveli Indian Restaurant
  The word Haveli is Indian for palace or mansion of tranquility and beauty where decadence and indulgence reign supreme. Haveli's food is made fresh to order and every possible effort to cater to each individual customer's preference.
Whether you're living in, or visiting, West St. Louis, you can have a lot of fun visiting the local parks and attractions. The area is known for it's luxurious accommodations, wealthy inhabitants, and leisurely recreational areas, and there is plenty to do for those who like to take it easy and enjoy life. There is plenty to do in the West St. Louis County, especially if you have kids. This list is just a small assortment of the many things to do in the area, so if you look around, you're sure to find more to do.
Restaurants in West St. Louis County
Butterflies: While not on everyone's immediate to-do list, West County St. Louis is home to the Butterfly House at the Missouri Botanical Garden and it's definitely worth a visit if you're in the area. The Butterfly House features a gift shop, plenty of events, and features learning programs for kids as well. Admission is $6 for adults and $4 for kids, but if you're a member of the Missouri Botanical Gardens, then you get in for free.
Bishop's Post
                           314-536-9404            American
Canyon Cafe
                            314-872-3443            SouthWestern Cuisine
Charcoal House
                      314-968-4842            Steakhouse
Circle 7 Ranch
                         314-220-0797            American
Cooper's Hawk
                        636-489-0059           American
Country Club
                           636-256-7201          American